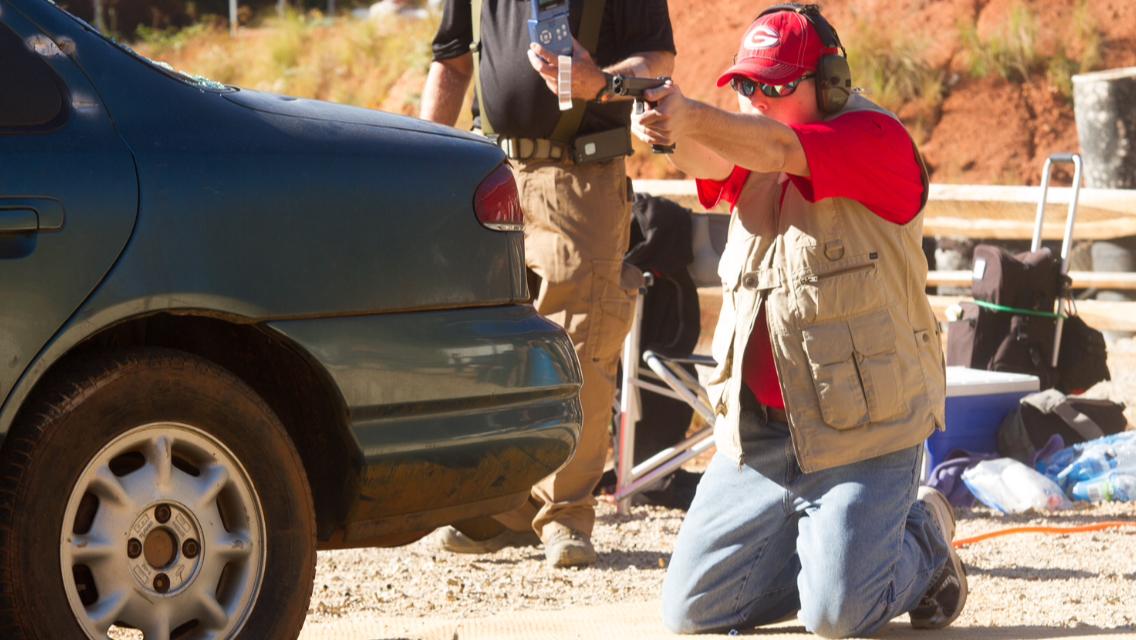 Position: Owner / Firearms Instructor
Location: Covington, GA
Richard is the founder of Atlanta Handgun Training and is a certified Instructor in the NRA's Basic Pistol and Personal Protection Inside The Home courses. He is an active competitor in the IDPA as well as GADPA.

Since 1998, Richard has been heavily involved in the Mixed Martial Arts (called No Holds Barred in those days) and Submission Grappling communities as a student, competitor, and coach. Trained by Gary Brown (founder of Eagle Combat Systems and veteran of the Special Operations community) and George Allen (professional fighter and referee, Army Special Operations veteran), Richard dedicated much of his life to learning both the sport aspects of Mixed Martial Arts as well as the in-depth intricacies of the Eagle Combat System.
After almost a decade, Richard achieved the rank of Shodan (First Degree Black Belt) under Gary Brown, becoming one of a handful of students to achieve this rank.
During this time, Richard worked with several Law Enforcement Officers and Agencies throughout the central Georgia area through seminars as well as continued instructional services. Serving as both a consultant and instructor, Richard worked with Officers and Agencies in the following areas:
Defensive Tactics
Situational Awareness
Officer Safety
Takedowns
Positional Control
Handcuffing Techniques
Small Arms Weapons Retention
Small Arms Weapons Disarming
Small Arms Weapons Deployment
Muzzle Presentation
Cell Extraction
Controlling the Transition Between Presence of Authority and Presence of Violence



He has worked with officers and agents from the following agencies:
Milledgeville Police Department
Baldwin County Sheriff's Department
Baldwin County Jail
Central State Prison
Dekalb County Jail
Gwinnett County Police Department
Georgia State Patrol
Baldwin County SRT
Dekalb County Sheriff's Department
Rockdale County Task Force Against Family Violence
Richard is a Certified Pistol and Personal Protection In The Home Instructor with the National Rifle Association (Instructor #: 189648847) and the United States Concealed Carry Association (Instructor #: 548802). Richard enjoys competing in the Expert Classification of the Stock Service Pistol division of IDPA style competition. He has also conducted seminars covering the following topics:
Rape Prevention for College Dorms, Women's Groups, and Private Businesses
Situational Awareness for both male and female civilians
Unarmed self-defense
Edged weapon self-defense
Concealed Carry techniques for civilians
Firearm safety
Home Protection both with and without firearm
No-Gi Submission Grappling for Competition
Mixed Martial Arts
Richard is also the sole owner and instructor of TrainFightWin.com, an interactive website that sells instructional videos for both Mixed Martial Arts and Submission Grappling competition. This site has reached viewers all over the world with the following achievements:
17,000+ followers from more than 85 countries
More than 5,000,000 video views online
Has sold videos in more than a dozen countries
Endorsed by Olympians, UFC Champions, military, and law enforcement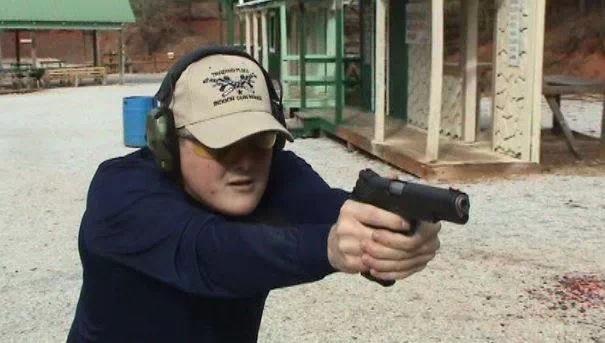 You can add Richard's direct contact information to your smartphone by scanning below: