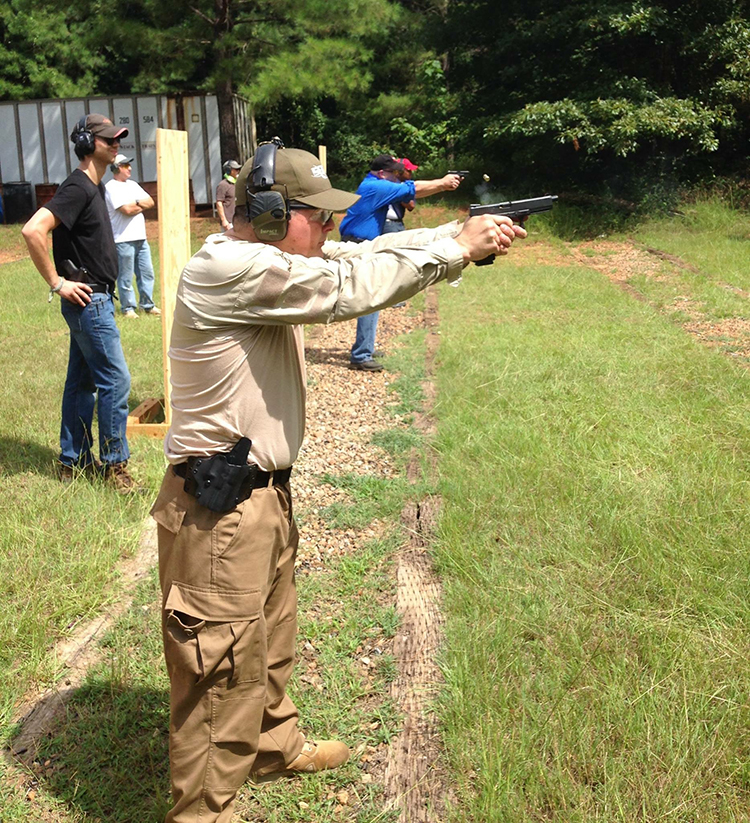 Georgia laws allow residents to carry a concealed weapon without taking a training course. However, there are limits to the laws that protect the resident's rights to carry a concealed weapon. These CCW classes in Atlanta address the gun laws in Georgia as the pertain to your right to carry a concealed weapon. We cover basic self-defense laws as well as situations in which you are within your rights to sue deadly force to protect yourself.
Our CCW class in Atlanta covers a wide range of safety features involved in the dynamics of concealed carry. Our instructors do our best to ensure that you are safe and responsible while handling your weapon. It is there mission to equip you with the knowledge you need to keep yourself safe from any possible threat.
We understand that high stress situations can upset a person's mindset. These CCW classes in Atlanta address this issue. Our instructors teach basic combat mindset training techniques. Doing their best to generate possible real life scenarios, they do their best to prepare students for various situations they may come across in the real world. They also cover basic tips and strategies for dealing with the aftermath of an unfortunate even.
Having the right equipment with your firearm is also of the upmost importance. Having the wrong holster, weapon, or even ammunition can result in an accident. We cover different holster options as well as how to select which is best suited for your needs. Every weapon is different as is every person. We cover a variety of different weapons and what should be considered when selecting your firearm. We also cover different concealment options. The concealment option needs to match the firearm, otherwise it doesn't work. You need to make sure that the holsters are safe for the firearm you are carrying. Our instructors discuss all of this with our students and ensure they have the knowledge they need to make a smart and informed selection when it comes to the firearm they carry and the equipment that goes with it.
We also cover various different concealed carry drawing techniques. Accidents can happen when a weapon is misfired or drawn the wrong way. We cover various different techniques and stances for drawing and firing a concealed weapon. Our goal is to make our students as safe and efficient as humanly possible. We do everything we can to ensure our students leave this class equipped with everything they need to be able to fully protect themselves and their families.