Weapons
Manipulation
&
Personal
Protection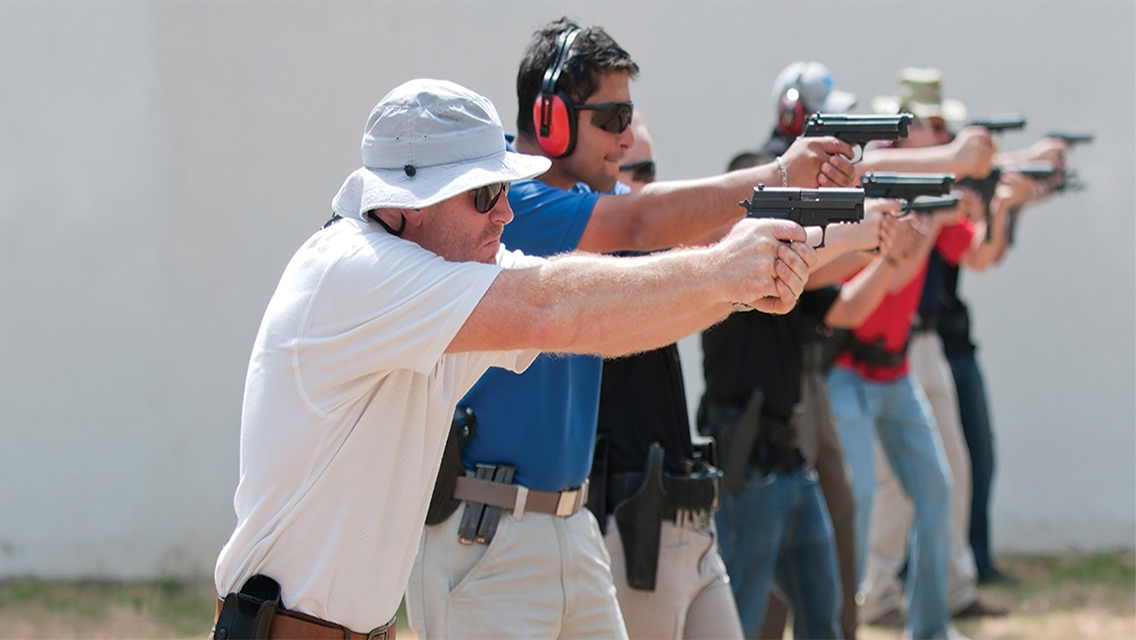 This course is four hours long, consisting of two hours of lecture time and two hours of live fire exercises. The "lectures" will consist of open dialog, question/answers, discussions, interactive demonstrations, videos, and more. This course continues where Level 1 - Introduction to Handguns leaves off. While Level 1 teaches safety and the 7 fundamentals of effective shooting, this course goes further into economy of motion and firearm manipulation.
*Note* - There is a strict limit of participants in this course to ensure that each student has adequate one-on-one time with the instructor.
Prerequisite:
Student must have completed one of the following courses prior to registering for Level 2:

Equivalent course content (subject to instructor's discretion)

The following topics will be covered:

Refinement of proper basics covered in

Level 1

Drawing from a holster
Moving with a handgun
Re-holstering
Identify and clear all four types of semi-automatic handgun malfunctions
After Action Assessment drills
Tactical reloads (with and without retention)
Reloading from slide lock
Selecting a firearm, holster, and ammunition
What you will need:
$140 (tuition fee is $35 / hour)
150 rounds of ammunition for a firearm you bring (personal firearm is NOT required, but is optional)

If you do not bring your own firearm, please bring 150 rounds of 9mm ammunition (available below at $.40 / rd) OR .22LR ammunition (available below at $.15 below)
You will not need both 9mm and .22LR, just one or the other

Notebook and pen
OPTIONAL: Your own handgun (*NOTE* - Must be inspected by instructor prior to the beginning of the class)
Level of Proficiency Student can expect to achieve:
Student will be able to draw and fire 2 combat effective shots at five yards in no more than two seconds
What Will Be Provided:

9 mm Pistol (in case student does not bring a personal firearm)
Range Time
Eye and Ear protection
This is NOT an NRA Approved Course.