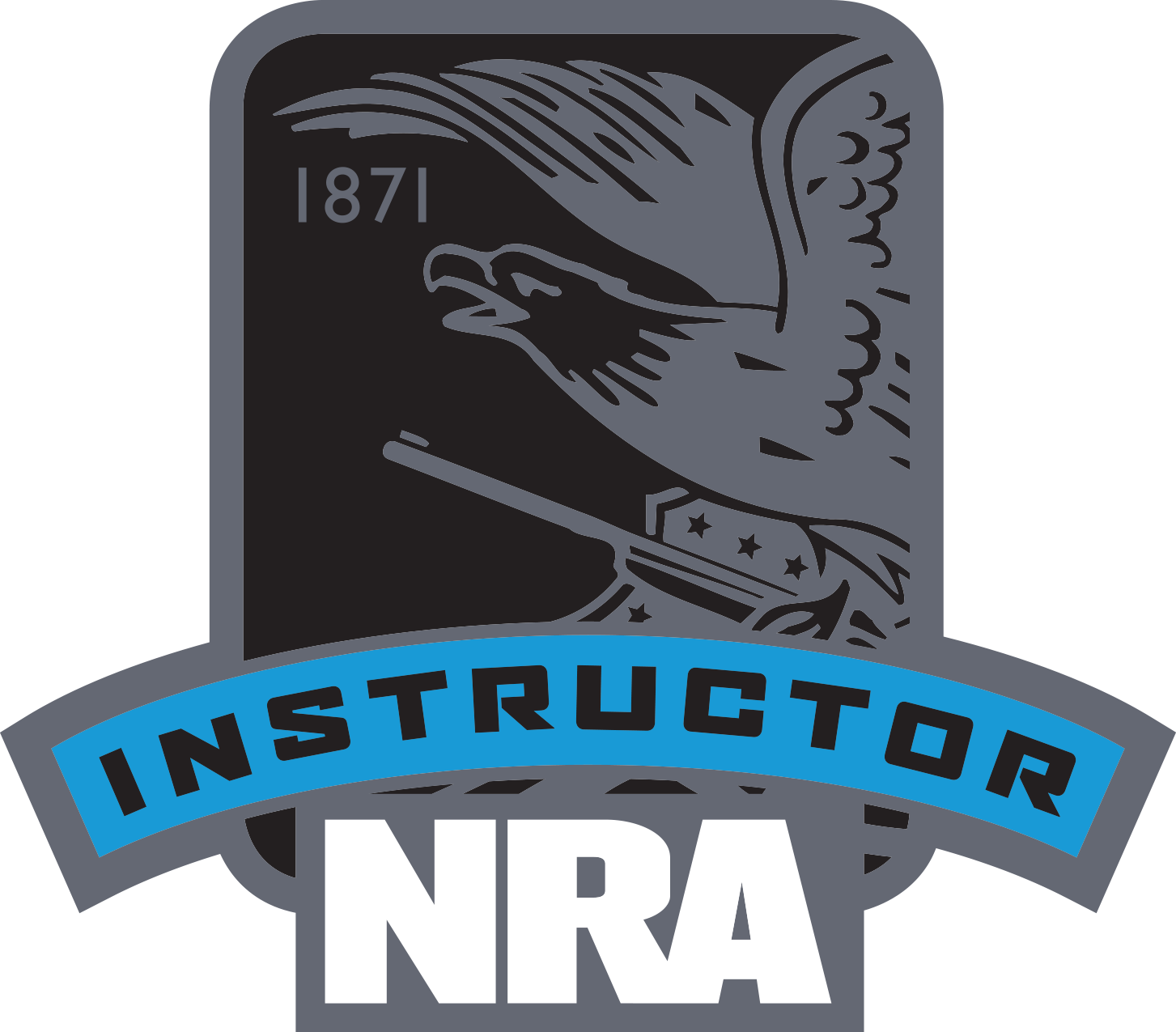 This course provides a SAFE and FUN introduction to handguns!

Course: NRA Basic Pistol Shooting Course
Price: $200 ($25 per hour for a course that might change your life)
Instructor: Richard Whirley (Instructor Number 189648847)
Short Description: Teaches the basic knowledge, skills, and attitude for owning and operating a pistol safely.
More Details: This course lasts 8-hours and includes classroom and live fire exercises on the range learning to safely handle and shoot handguns. We will cover the NRA's rules for safe gun handling; pistol parts by name and operation; ammunition and the components of a cartridge; shooting fundamentals; range safety rules; shooting a bench rest position, two handed standing positions; cleaning the pistol; and continued opportunities for skill development. Students will be provided the NRA Guide to the Basics of Pistol Shooting handbook, NRA Gun Safety Rules brochure, Winchester/NRA Marksmanship Qualification booklet, take a Basics of Pistol Shooting Student Examination, course completion wallet certificate, and course completion certificate.
Student will also receive personal one-on-one instruction with an NRA certified instructor to demonstrate their abilities in safely and proficiently operating a handgun. Video of personalized instruction is available upon request, additional instructor-specific resources, range time, ammunition, and use of firearm is all included in the price of the course.
Pizza will be provided for the students for lunch, or each participant may bring their own lunch.
Class Limit: We will limit the slots available in this class depending on classroom space, number of available instrcutors, and other variables. We particularly care that each student has the opportunity to spend sufficient time with the instructor in a one-on-one basis and also leave time for any questions that the students might have. Our goal is that you retain what you learn!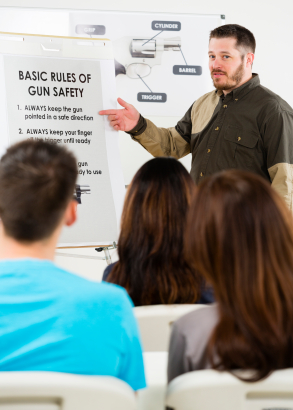 What Can You Expect: This course will be facilitated in a FUN and SAFE educational environment where we encourage open discussions during the classroom portion of the class. Afterward, we head to the range to practice what we've learned! You should expect a very non-intimidating atmosphere where you can ask questions about any aspect of your firearm without the risk of embarassment. You can also expect that by the end of this course to have had quite a few laughs as well as having greatly improved your level of understanding of how handguns operate. You will be intimately familiar with the following topics:
Condition check (is the firearm loaded, safe, etc.)
Loading / unloading a firearm
Proper stance
Proper grip
Sight alignment and sight picture
Trigger control
Recoil management
Functions and operations of the firearm
Firearm Maintenance and Basic Cleaning
Ballistics and variations of ammunition
Make an investment in yourself by joining us for an NRA Basic Pistol Class around the Atlanta area. This will be a fun class where you will increase your level of confidence and understanding regarding the operations of a handgun.
If you have any questions regarding this course, please feel free to Contact Us directly.